Xtend It Kit
Completely Customizable For Increased Length And Girth
Features Hollow 9 Inch Sleeve With Firm 1 Inch Head Built In
Includes Plush 2 Inch Extension For Additional Length
Made From ULTRASKYN™, The Most Lifelike Material In The World
Proudly Made In America
Xtend It Kit
Description
What makes this product so popular is that, while most extenders are intended to be trimmed to fit, the Xtend It Kit explicitly encourages a custom fit by trimming the length of the extender and/or the length of the plug to insert into the extender. It's a completely personalized penis extender! The Xtend It Kit has a 1 inch solid tip and comes with a 2 inch plug that you can insert into the sleeve. The plug can be easily trimmed in half and this enables you to either use the built-in 1 inch extender, add the 2 inch plug to make a 3 inch extender, or trim the plug to 1 inch to make a 2 inch extender.
The 9 inch sleeve with the built-in 1 inch tip has an insertable length of 8 inches, so the customizable 2 inch plug allows for a lot of variation in how you use this extender - and remember, you can trim the sleeve as well, so if you want a 3 inch extender with a 4 inch usable length, you can do that. The material is made from Doc Johnson's phthalate-free, body-safe, antibacterial ULTRASKYN™ formula, which is Proudly Made in America.
Always clean your toy thoroughly after every use with warm soap and water or an antibacterial toy cleaner. Completely dry before storing.
Product Specifications:
9" sleeve - total length: 9.1", usable length: 8", width: 1.6", circumference: 5.02"
Completely Customizable For Increased Length And Girth
Features Hollow 9 Inch Sleeve With Firm 1 Inch Head Built In
Includes Plush 2 Inch Extension For Additional Length
Handcrafted From ULTRASKYN™, The Ultimate Feel
Body-Safe, Phthalate-free
Proudly Made In America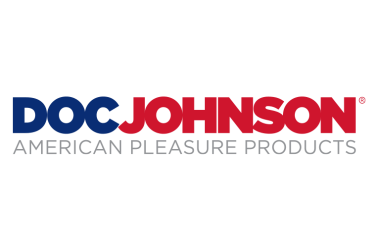 Brand: Doc Johnson
Product Details
Material: TPE
Color: Skin Tones
Length: 9.1 inches
Insertable Length: 9.1 inches
Diameter: 1.6 inches